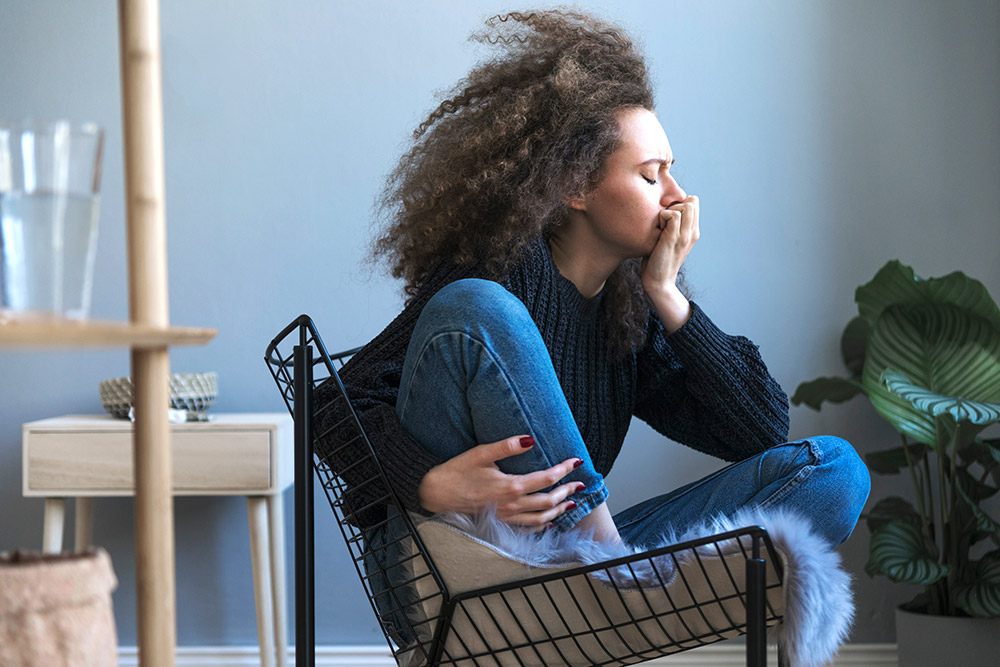 Acute Care
"We see people who are experiencing the worst moments of their lives. In most cases, our highly-skilled team is able to turn the situation around."
Today, a behavioral health crisis does not necessarily require a trip to the ER. Rapid assessment and stabilization of people in crisis can often be best achieved with professionals in a familiar setting such as homes and schools, where interventions can be provided with the least disruption to people's lives. In Berkshire County, a call to the Brien Center's confidential 24-hour emergency hotline immediately activates our mobile outreach and crisis response unit – the Crisis Team – to triage for safety and determine the next best step.
 The average wait time for a Brien Center licensed clinician to assist with a crisis is 27 minutes, ranking Brien among the best crisis responders in the state. We ensure that Berkshire County residents receive immediate access to culturally competent, clinically effective, integrated, community-based, emergency behavioral health services.
Our team is comprised of experienced and highly-skilled clinicians with master's level degrees. Just as important, they view this work as much more than just their job. They are dedicated to people in crisis who need their care. The Crisis Team provides nearly 5,000 community-based crisis evaluations and interventions throughout our community each year.
Who we serve: Children and adults of any age.
Insurances Accepted: The Brien Center is an approved provider for most public and private health insurance plans. A sliding fee scale is offered for those who have no health insurance.
Contact: 413-499-0412
Programs & Services
Emergency Services Program (ESP)/Crisis Team
The Brien Center's ESP/Crisis Team provides crisis assessment, intervention and stabilization services around-the-clock, every day of the year to individuals of all ages who are experiencing a behavioral health crisis and who may be at risk of harming themselves or others. The purpose of the ESP is to respond rapidly, assess effectively, and deliver a course of treatment that will promote recovery, ensure safety, and stabilize the crisis. Most frequently, individuals will continue their recovery though the Brien Center's outpatient services. In some cases – when medically necessary – the individual will be hospitalized.
Behavioral Health Urgent Care (BHUC)
The Brien Center's BHUC program is a grant funded program sponsored by Blue Cross Blue Shield Foundation. The program's purpose is to function as a walk-in clinic for individuals who are suffering from a mental health crisis, who are not in imminent danger, and who require urgent outpatient behavioral health services. BHUC is also designed to bridge the gap between the date of the initial crisis assessment and the first appointment with an outpatient provider. BHUC can also provide short term interventions and make the necessary referrals for care. The BHUC augments, rather than competes with, existing ESP systems. The program's hours of operation are Monday – Friday, 8 am to 4 pm. BHUCs staff include a Program Director, full-time clinician and a full-time case worker.
Mobile Crisis Intervention
The Brien Center's ESP/Crisis Team provides Mobile Crisis Intervention services to both youth and adults as an integral part of their comprehensive behavioral health crisis services continuum. Services are provided at community-based locations including private homes, residential programs and schools. For youth, the crisis clinician provides up to 7 days of crisis intervention and stabilization services including: onsite face-to-face therapeutic response, psychiatric consultation, and urgent psychopharmacology intervention as needed; and referrals and linkages to all necessary behavioral health services and supports, including referral to our own Child and Adolescent Division.
Adult Community Crisis Stabilization Programs (CCS) – Pomeroy House
The Adult CCS provides staffed, secure, safe, and structured crisis stabilization and treatment services in a community-based program that serves as an alternative to inpatient psychiatric hospitalization for individuals with mental health and/or substance use disorders. Services at this level of care include crisis stabilization; initial and continuing assessment; care management; psychiatric evaluation and medication management; peer-to-peer support; and mobilization of natural supports and community resources.
Adult Respite Services Program – Brenton House
Funded by the Department of Mental Health, this program provides adults with behavioral health needs with a temporary group living arrangement and support services as they stabilize and integrate into the community. The services include assessment, treatment planning, and intensive case management for those stepping down from inpatient care, and serve as respite for emergencies or as a bridge to some permanent arrangements. The program is designed to provide high levels of support during a time of crisis and helps individuals access appropriate long-term supports and services to sustain them when they return to the community.
Collaboration with Law Enforcement
Since the police are frequently called when an individual is in crisis, Brien Center staff work together with local police agencies to coordinate more effective interventions. We participate in crisis intervention training for Berkshire County officers, to improve their intervention skills, and to teach them how to partner more effectively with Brien's Crisis Team.
Read more about the Brien Center's collaboration with law enforcement here.
Locations
Central County
66 West Street, Pittsfield MA 01201
North County
124 American Legion Drive, North Adams MA 01247
South County
60 Cottage Street, Great Barrington MA 01230
Stabilization Services at Pomeroy House
34 Pomeroy Avenue, Pittsfield MA 01201
Respite Services at Brenton House
45 Brenton Terrace, Pittsfield MA 01201
Our team works closely with area emergency departments at Berkshire Medical Center in Pittsfield, Fairview Hospital in Great Barrington, the North Adams Campus of BMC.