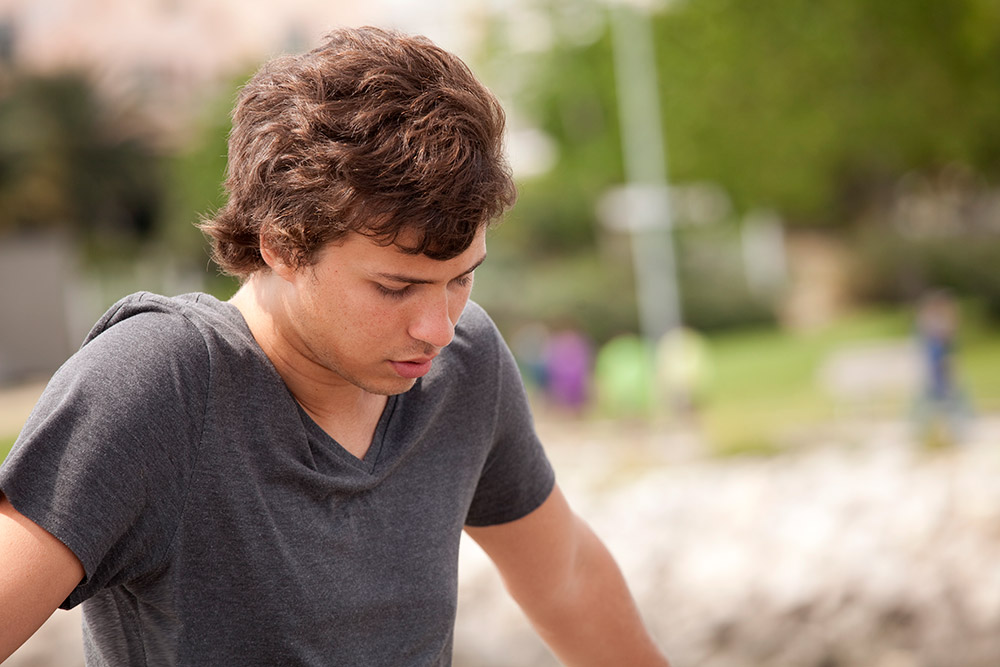 Child & Adolescent Services
"Children and adolescents face many challenges at home, at school, on the internet and in their communities that are sometimes overwhelming."
These challenges can affect their physical and emotional health. At the Brien Center, we are here to help young people succeed at home, in school and in their relationships so they can live happy, balanced lives.
By providing comprehensive, culturally competent, community-based services, we focus on helping families cope with life transitions, including the full range of emotional and behavioral disorders and developmental issues. Our caring and professional team assesses each young person to determine the best treatment options and level of care for their unique needs.
We include the family throughout treatment, and we work in close collaboration with schools, healthcare providers, and other agencies to ensure careful coordination of each child's care and treatment.
Who We Serve: Children and adolescents up to the age of 21.
Insurance Accepted: The Brien Center is an approved provider for most public and private health insurance plans. A sliding fee scale is offered for those who have no health insurance.
Contact: 413-499-0412
Programs & Services
Our programs are comprehensive, clinically- proven, and delivered by counselors who are dedicated to providing the best care possible to children and adolescents in our community.
Outpatient Treatment Services
The Brien Center offers a range of therapeutic interventions including:
Individual, group and family therapy
Psychiatric evaluation and medication management
Substance disorder treatment and prevention programs
Our treatment plans are evidence-based, proven interventions that treat the full range of child and adolescent disorders. Our specialty areas include:
Trauma evaluation and treatment
Post-Traumatic Stress Disorder (PTSD)
Mood disorders including depression and Bipolar Disorder
Substance Use Disorders
Opposition Defiant Disorder
Anxiety Disorders
Obsessive-compulsive disorders
Attention Deficit/Hyperactivity Disorder (ADHD)
Disruptive behavior disorders
The Continuum/Intensive Home Based Therapeutic Care (IHBTC)
The Brien Center provides a "continuum" of community-based wraparound services that are designed to maintain youth within their homes and support families as their primary caregivers. Services also include long- and short-term out-of-home care in group homes for youth who cannot be maintained safely at home.
Referrals for Continuum services are made by the Department of Children and Families, and referrals for IHBTC are made the Department of Mental Health.
The same treatment team follows the youth along at various placement levels, ensuring family and youth choices and a voice in treatment decisions. This fully integrated model provides smoother transitions between levels of service and greater continuity of care. Family and youth choice and input is key to treatment decisions.  A treatment plan remains in place throughout the continuum.
We don't just serve children and adolescents. We serve entire families by calming the crisis and providing strength and support for better days ahead.

Children's Behavioral Health Services
Services include home-based family therapy, home-based behavioral therapy, and mentoring. Through this program, home-based family therapy provides intensive, structured, strength-based outreach counseling in the home to stabilize behaviors. We combine family therapy with therapeutic mentoring by trained counselors who assist the family in implementing plans.
The primary goal of the program is to stabilize the child's symptoms and behavior sufficiently to prevent an out-of-home placement. In-home behavioral therapy consists of Applied Behavioral Analysis (ABA) by an ABA-trained clinician and a behavioral plan implemented by a Behavior Monitor who visits the home several times per week.
Mentoring is provided in the community with the mentor focusing on teaching skills to achieve success.
Community Service Agency
The CSA serves youth who are experiencing serious emotional disturbances, with two primary functions:
Intensive Care Coordination, which creates a family-driven treatment plan for the young person that integrates other agencies and providers
Family Support with "family partners" who have experience caring for a child with special needs and who provide one-on-one support, education, and coaching for caregivers that is geared to each child's unique behavioral health needs.
The CSA employs a process called "Wraparound" – a team-based planning process that provides individualized, coordinated, family-driven care to meet the complex needs of youth served.
What separates the Brien Center is a staff that is specialty-trained to work with youth in providing high quality and successful mental health and substance use services.

Options for Youth Therapeutic Day Services
Central County, South Forty and North County
This therapeutic after-school program in two Berkshire County locations (Pittsfield and North Adams) seeks to improve the quality of life for children and youth aged 5-18 with serious mental illness or severe emotional disturbance who often also have substance use disorders and associated behavior problems in the home, school and community.
Treatment is individualized and services include:
Day treatment
Crisis management
Outreach
Monitoring and behavior management
Group counseling
Patrick Miller Youth Substance Abuse Prevention Program
This highly acclaimed community-based program of the Brien Center provides education, prevention, intervention, screening and outpatient services to address substance use and misuse among Berkshire County youth. Prevention services are available to all Berkshire County School Systems.
For youth with substance use disorders, the Brien Center's treatment team provides comprehensive assessment, individual and group counseling, and intensive addiction treatment. Evidence base programming, such as the Adolescent Community Reinforcement Approach (ACRA) are offered. Staff includes a psychiatrist and licensed counselors who are trained in both mental health and addiction treatment, with a specialty in adolescents.
Read more about the Patrick Miller Youth Substance Abuse Prevention Program
Director
Division Director
Morgan Langlois
Division Director
Child and Adolescent Services Division
[email protected]
Locations
Central County
251 Fenn Street, Pittsfield MA 01201
66 West Street, Pittsfield MA 01201
North County
124 American Legion Drive, North Adams MA 01247
South County
60 Cottage Street, Great Barrington MA 01230