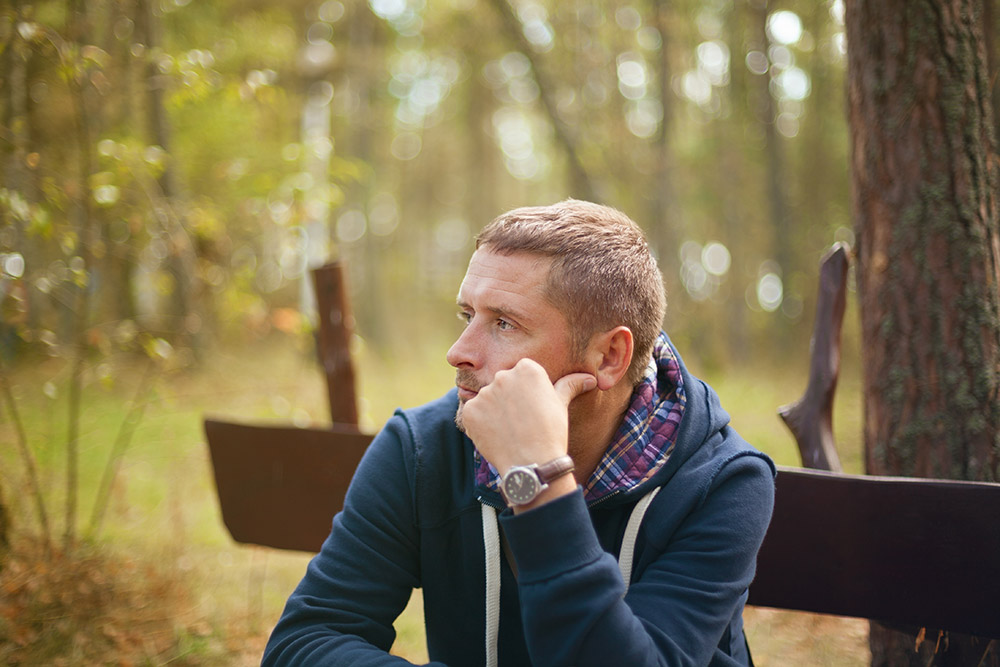 Mental Health
"We're working hard to end the stigma surrounding mental health issues. Why? Because many of us experience times in our lives when it's hard to cope."
People with diabetes and high blood pressure routinely see their physicians for care. Yet, when life becomes overwhelming and stress takes over our lives, we often hesitate before asking for help. Unfortunately, too many of us believe that we should hide symptoms of depression, anxiety or any number of mental health issues. We think we are unique and alone.
Nothing could be further from the truth. At the Brien Center, our highly-trained and compassionate counselors have helped thousands of individuals and families in our community reclaim their lives. We know there is hope for people struggling with grief, loss of a job, divorce and more complex mental health issues. We've helped them manage stress, improve their sense of well-being and contentment, turn negative thinking around and avoid emotional crises. With the right treatment and support, people can and do recover.
No two people are alike. Therefore, we take an individualized approach to care, with multiple pathways available toward recovery.  We can help find the right one for you.
Who We Serve:
Adults 18 years and older.
Insurance Accepted: The Brien Center is an approved provider for most public and private health insurance plans. A sliding fee scale is offered for those who have no health insurance.
Contact: 413-499-0412
Outpatient Treatment Services
Our services include:
Individual therapy
Family therapy
Group therapy
Psychopharmacology evaluations and medication management
Psychological testing
In addition, interventions are provided through a person-centered approach that empowers the people and families we serve to work closely with the Brien Center and their own physicians during the course of clinical assessment, interventions, and progress of therapy.
Our Specialty Areas Include:
Dialectical Behavior Therapy (DBT)
The Brien Center's comprehensive DBT program is designed to decrease severe depression, associated suicidal thoughts, and self-harmful behaviors while increasing self-management skills such as distress tolerance, emotional regulation, interpersonal effectiveness, and mindfulness.
Families in Transition Program
For parents with minor children involved in a divorce action, Families in Transition provides a parent education program that requires mandatory attendance and participation by all parties—it is geared to help parents understand the emotional impact of divorce on children.
Urgent Care
Adult "urgent care" appointments are expedited for individuals who have significant and emergent behavioral health needs that, left unresolved, could evolve into a crisis requiring a more intensive level of care. 
Specialized Group Treatment
Acceptance Commitment Treatment (ACT), Dialectic Behavior Therapy (DBT), mindfulness, sex offenders, Seeking Safety (for Post-Traumatic Stress Disorder), substance use disorders, anger management, anxiety, bipolar disorder, and depression.
Transitional Services Program
Brien Center clinicians work to assess individuals stepping down from inpatient psychiatric hospitalization to another level of care to help coordinate intensive outpatient services.
Community Support Program
The Brien Center offers community-based case management services to help individuals strengthen adaptive living skills to increase independent functioning.
Court-referred Programs
This program links individuals coming through the criminal justice system with a full range of behavioral health services, psychopharmacology evaluation and medication management.
Social Service Agency Consultation and Referral
The Brien Center plays an integral part in meeting the psychosocial needs of our clients and their families through consultation and referrals to a variety of community programs throughout Berkshire County.
 All Brien Center outpatient services are licensed by the Commonwealth of Massachusetts Executive Office of Health and Human Services Department of Public Health and the Bureau of Substance Abuse Services and are immediately accessible. Services are provided based on each client's need and preferences.