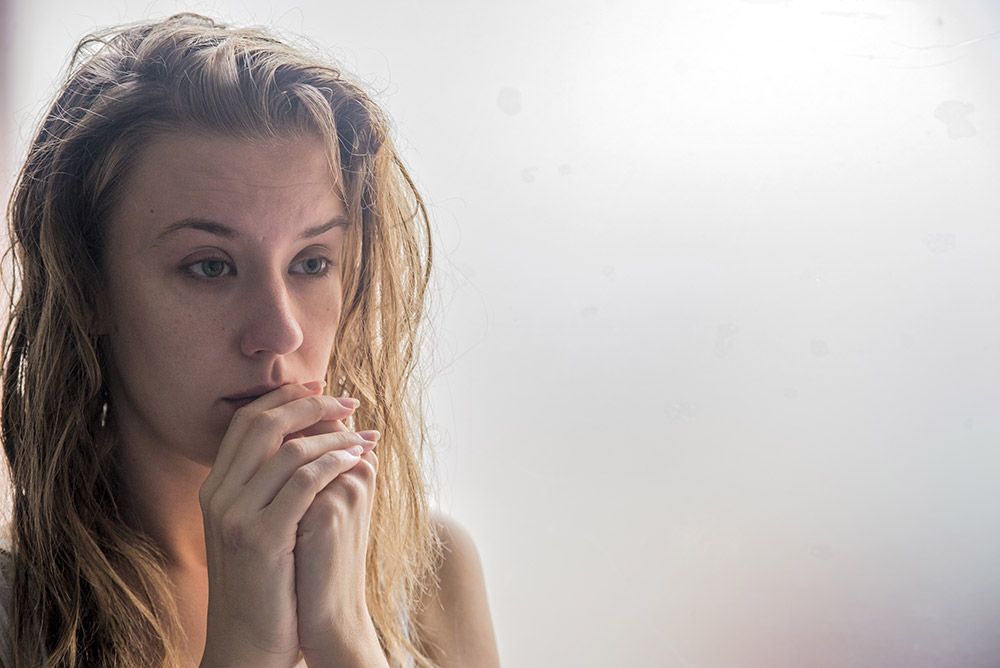 Addiction
"Those living with addiction arrive at our door from their homes, from treatment centers, hospitals, shelters or jail. They come from all walks of life. "
At the Brien Center, we understand the terrible toll that addiction has taken on you and your loved ones. Yet, we also believe that addiction is a treatable, chronic disease that can be successfully managed, much like diabetes or asthma. We understand that for many, addiction will be a life-long challenge.
All of our clients are at very different points in their journey toward recovery when they come to us for help. This may be their first attempt at recovery or their tenth. So, we meet them where they are with a comprehensive program, highly-trained clinicians, and an individualized approach to care. Our clients maintain a strong voice about treatment decisions, and we support them every step of the way.
We offer an integrated model of care, with individualized, evidence-based programming that is client-directed, person-centered and strength-based. We provide a fully integrated continuum of care with treatment that may include:
Successful transition from a detox center or hospital-based detox
24-hour Residential program (Sober Supportive Housing programs)
Intensive Outpatient Services (Day Treatment/SOAP)
Outpatient services for individuals, groups, and families
Full reintegration into one's community
Our long experience in this field proves that treatment works and that people can and do recover.
Residential Services for Recovery
Keenan House for Men: Recovery homes for individuals in early recovery from alcohol and substance use. 
Keenan House North: A recovery home located in North Adams designed for individuals living with both mental illness and addiction. With on-site comprehensive services and connections to community support, Keenan House North offers individualized pathways to recovery in a home-like setting.
Supportive Housing: A safe, affordable, and sober environment designed to reduce the chances of relapse and to promote adaptive living skills. (Minimum 90 days recovery)
Safe Harbor: A housing and reunification program for families impacted by substance use.
With the ongoing support of the Brien Center's outpatient program, people in recovery return to their families, school, work and other life-affirming activities.
Outpatient Services
The Brien Center's comprehensive outpatient programs and services include:
Assessment of substance use disorders
Evaluation and treatment of co-occurring disorders (mental health and substance use)
Individual and family counseling
Specialized addiction groups are open to individuals currently working with a Brien Center therapist. Participants cannot attend groups under the influence of drugs or alcohol. Our groups include the following:
Access Group: This group allows rapid access to a group facilitated by a trained counselor to hear about services and levels of care and to ask individualized questions. Recovering individuals are "triaged" or connected with services based on their needs and preferences.
Day Treatment/Structured Outpatient Addiction Program (SOAP): This early recovery program follows detoxification and consists of psycho-educational groups, videos and discussions, community self-help meetings, and individualized treatment plans to help individuals maintain sobriety.
Enhanced Outpatient Program: This program is designed to follow the Day Treatment program in our continuum of care for substance use disorders. The program focuses on relapse prevention and "living sober" skills. This program also offers enhanced treatment for working individuals.
Men's and Women's Relapse Prevention Groups: These gender-specific groups offer a balanced approach to addressing "living sober" lifestyles and incorporate gender-specific addiction and recovery topics for everyday living.
Skillful Recovery Group: This group explores mindfulness-based skills for recovering individuals who seek to learn healthy ways of dealing with environmental stressors, powerful emotions, urges and cravings. The group is intended for participants that have achieved a foundation in recovery. (12-week modules)
Women's Recovery Support Group: An open process group for adult women wanting to build healthy supportive female friendships while reinforcing their recovery efforts. Appropriate for women both in long term recovery as well as those still struggling. Certificates of attendance are awarded to those members who attend eight weekly sessions in a row.
Relapse Prevention Skills Group (Phases I – IV): Each phase is a 12-week commitment in a didactic psychoeducation group for people in all stages of recovery from addictive behaviors. Examples of topics covered include: Dealing with Codependency, Post-Acute Withdrawal, Denial Patterns, and Skills and Techniques to Prevent Relapse. All phases include an emphasis on mindfulness practices and often include guided meditation.
Anxiety and Substance Use Disorder Group: The focus of this group is to help clients find more adaptive ways of dealing with anxiety without the use of alcohol and /or drugs. The group focus draws on the principles of Acceptance and Commitment Therapy (ACT) and Cognitive Behavioral Therapy (CBT). (Eight-week program.)
"Seeking Safety" Group: This curriculum-based group addresses the dual role of trauma and substance use disorders in participants' lives. (10- or 12-week group.)
Suboxone Recovery Groups: These groups are designed to provide guidance and support for people on Suboxone who seek skills in avoiding relapse and adapting to the use of replacement therapy. We offer both mixed-gender and gender-specific groups in this ongoing program.
Court Ordered Addiction Services: The following Brien Center programs are licensed and approved by the Commonwealth of Massachusetts:
First Offender Driver Alcohol Education Program, for individuals referred by a Massachusetts Court for driving under the influence (DUI) and Second Offender Aftercare, an approved one-year aftercare treatment program for second offenders of DUI. Individual treatment plans are developed and appropriate services provided based on an individual's needs. Requirements of the program include abstinence from all substances of abuse and self-help involvement.
Our court program also offers evaluations, treatment planning and individualized, structured treatment for court-referred individuals whose crimes are alcohol and/or drug related.
Partners Program for individuals who have engaged in acts of intimate partner violence or abusive acts.
Medication Assisted Therapy, including Buprenorphine (Suboxone and Subutex) and Vivitrol—consultations and evaluations are available at Brien Center locations and at area hospitals.
Transitional Services Program (TSP) – Brien Center clinicians work to assess individuals stepping down from inpatient psychiatric/detox hospitalization or another level of care to help coordinate intensive outpatient services.
Consultation and training services for agencies, institutions and community related to substance use disorder issues and resources.
Our Addictions Program is staffed by trained, licensed mental health and substance use disorder therapists and certified substance abuse counselors as well as by direct care staff. All Brien Center outpatient services are licensed by the state of Massachusetts and are immediately accessible. Services are provided based on each client's need and preferences.
Payment options include MassHealth/Medicaid, private insurance carriers, HMOs, self-pay on a sliding fee scale, and contracts with the Department of Public Health's Bureau of Substance Abuse Services.
Information and Intake: 413-499-0412