Keenan House for Men, Keenan House for Women and Keenan House North
The Brien Center works one-on-one with individuals in the early days of addiction recovery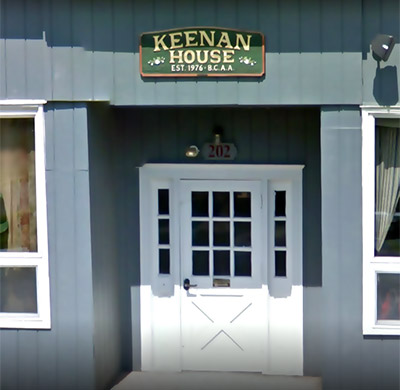 The latest addition to Brien Center recovery homes is Keenan House North, which provides comprehensive services and connections to community support for individuals living with both mental illness and addiction. On-site counseling, group treatment, nursing and case management are all offered. The enhanced care supports individualized pathways to recovery in a home-like setting.
Located in North Adams, Keenan House North was created through the generous support of Berkshire Health Systems and is funded by the Massachusetts Department of Public Health/Bureau of Substance and Addiction Services. To make a referral, call 413-662-2480.
Keenan House for Men and Keenan House for Women, both located in Pittsfield, provide stability during the vulnerable period of early recovery. That stability is grounded in the daily structure and support found in the groups that meet at least twice a day that address a number of topics including relapse prevention, parenting skills, and health education. Our residents are also encouraged to find support in the community, through twelve-step meetings, exercise classes, and other programs.
Residents at Keenan access the full array of services offered by the Brien Center, including medication assisted treatment for addiction, outpatient psychiatry and therapy appointments. Keenan staff work one-on-one with residents to help them establish healing networks and promote their independence. During their stay, the residents are encouraged to achieve goals that at one time were insurmountable, such as finding rewarding work, pursuing education, and reconnecting with their families and children. A graduation from Keenan House is a moment for celebration.
A typical example of a Keenan House resident is a 27-year-old woman who entered the program after many years of addiction. She was a wife and mother of two children. After undergoing back surgery, she became addicted to prescribed opioid pain medication. When her doctor stopped prescribing the medication, she began to buy from street dealers. She eventually turned to heroin and became addicted. Her husband divorced her, took the children, and she became homeless. After a few drug related arrests and time in many treatment centers, she realized the need for a structured long-term recovery program. She spent six months in Keenan House, where she began to put the pieces of her life back together. She attended daily house groups as well as daily 12 step meetings. She received weekly counseling and began to rebuild relationships with her ex-husband and children.
She found a job and moved into the Brien Center's step-down Supportive Housing program. Her children started spending weekends with her. She eventually moved to her own apartment, returned to school to become a licensed substance abuse counselor and currently works in the field of addiction. She is one of many success stories that have benefited from a Brien Center recovery home program.